1. Pay With Credit/Debit Card





The available credit card options are listed above. The credit card companies listed above are the most commonly used credit cards on this website. Do not worry if your credit card company is not listed, we encourage you to go ahead and make the purchase.
Please note that we do not collect your credit/debit card number or personal information when you make a payment. For questions regarding your transactions on our site, please consult your card-issuing bank for information.
2. Pay With Paypal

When you place an order with Paypal you will be redirected to the PayPal payment page, where you can confirm your payment by logging in with your PayPal username and password.
You may still check out even without a PayPal account. To do so, please click on "Pay with Debit/Credit Card" and you'll be redirected to a secure page where you can enter your credit card information or complete your payment safely via PayPal.
3. How do I place an order?
Follow the steps below to place an order.
Step 1. Add to Cart
To add an item to your cart, select on the product page.

Step 2. Review Shopping Cart
After you finish shopping, review all items in your shopping cart to verify the correct size, color, and quantity by selecting

at the top of any page on rebirthdoll.com
Step 3. Proceed to Checkout
When you are ready to order, select the button located in your shopping cart.

Step 4. Account Login
Returning Customers: Click personal center at the top of any page on rebirthdoll.com. Log into your account using the same email address and password you used to create the account. If the email address used to set up your account is no longer valid, please contact

[email protected]

to update your account or simply create a new account.

1.

2.

3.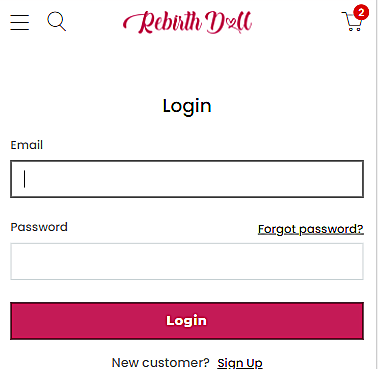 New Customers: New customers will need to create an account, click personal center Register at the top of any page on

rebirthdoll.com

.Or not login, click Checkout as Guest.
1.

2.

Step 5. Enter Shipping Information
Once you are on the first page of our Secure Checkout page, please enter your Shipping information.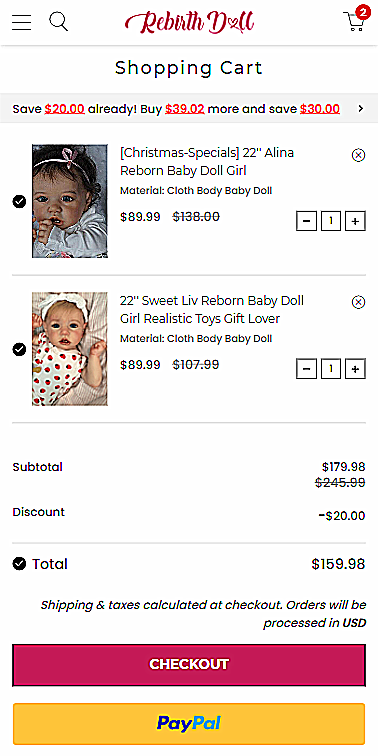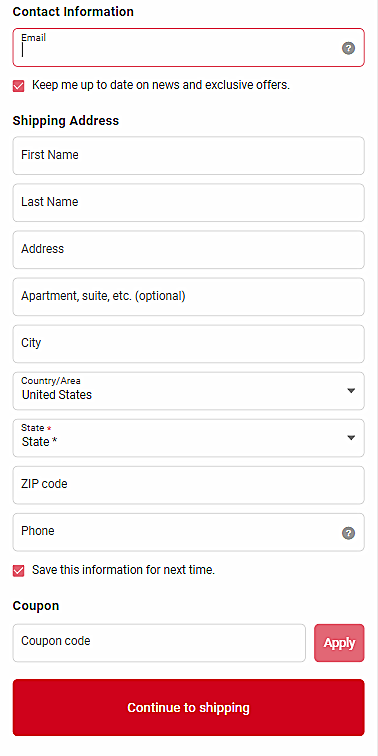 After entering your shipping information, click Continue to shipping at the bottom of the page to continue.
On the following page of the checkout, please review your order details (Items, Shipping), click Continue to payment at the bottom of the page to continue.
Step 6. Submit Order
On the final page of the checkout, select your payment type and enter your payment details. Once you are ready to finalize your purchase, select the PLACE ORDER button to complete the order.
Please Note:
An order confirmation will appear on your screen with your invoice and order number.
We recommend printing a copy of your Order Confirmation page for your records. We will also send you and Order Confirmation email once your order is accepted.
If, at any time, you would like to review your order after it has been submitted, login to My Account by selecting the login link at the top left corner of most pages of our site.